How our Homes are Built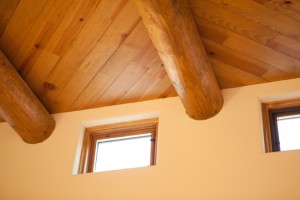 A Sunlight Homes build can only begin following the purchase of your land. This process can take days, weeks, even years to complete, but this time is invaluable to our design process, as it allows us to get to know each other and your wants and needs. If you are still in the land buying process, we are more than happy to provide guidance on which parcel of land may be more conducive to our design methods.
Once you have closed on your new piece of land, the next step is a firsthand visit by us to your property. This, combined with our Pre-Design and Values Worksheets and visit, allows us to craft a design that truly matches your vision. You can learn more about our design process here.
When your home is build, it is made with energy efficiency in mind. This is first achieved by ensuring that your home is built to be passive solar in its layout and design. Simply put, this guarantees that your home gets the maximum amount of light in the cold winter months, while keeping light out during the heat of the summer. By accounting for the site orientation, floor plan layout, window placement and overhang, we achieve a higher energy-efficiency, all without the need for moving parts or added systems.
The second area which ensure your home's energy efficiency is through its insulation. Without proper insulation techniques, your home will lose heat from any discrepancies in the installation. By using construction materials that are specifically designed for their insulating properties, we minimize the energy loss from gaps and holes that can be created through standard build methods.
By combining our passive solar designs with energy efficient materials, we create a home that is super insulated and energy efficient in every aspect of its creation.